Dr.Areeba Noor
MD ANESTHESIA.
Senior resident, Department of Anaesthesia
Reg. Number: DMC 97746.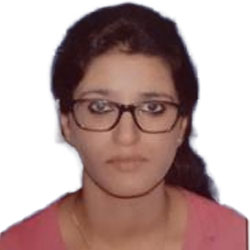 About
I am an anesthetist and have done my MD anesthesia from SKIMS soura J&K UT. Anesthesia and crutical care were always my dream branches where I could adress the needs of patients suffering the most. I have special intrest in obstetric anesthesia and regional nerve blocks. I am a quick learner and a dedicated and obedient resident. Sharing knowledge with my juniors and learning the skill from seniors is what I endure.
Educational Qualifications
| Degree | Year | Name of College & University | Registration Number | Date of Registration |
| --- | --- | --- | --- | --- |
| MBBS | 2016 | SHARDA UNIV DELHI | | |
| MD | 2020 | SKIMS SOURA | 97746 | 30-03-2021 |
Deatils of Teaching Experience
| Designation* | Institution | From | To | Duration |
| --- | --- | --- | --- | --- |
| SENIOR RESIDENT | HIMSR & HAHC HOSPITAL | 05-03-2022 | Till Date | |
Publications
Khanday SB, Mir AH, Sofi KP, Lone AQ, Shah AN. Evaluation and comparison of Fentanyl versus nalbuphine for attenuation of hemodynamic response to Laryngoscopy and endotracheal intubation in general anesthesia. Anesth Essays Res 2019;13:111-8.
Khanday SB, Shah AN, Gani TT,Khanday NB, Khanday AB, Manzoor SV. To study the prevalence and pattern of resistance and sensitivity of commonly isolated organisms in patients admitted in surgical intensive care. ijirms vol 02 issue 10 oct 2017,ISSN No 2455-8737.
Shah AN, Khanday NB, Khanday SB, Khanday AB. To study the effect of fentanyl and tramadol as adjuvant to ropivacaine in supraclavicular brachial plexus block. Indian J Clin Anaesth 2021;8(3):441-445