Dr. Shamran Ahmad
MBBS
PG resident, Department of Pharmacology
Reg. Number: DMC-15963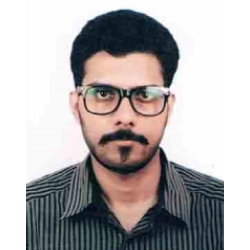 About
Presently I am pursuing my MD in Pharmacology at HIMSR. I have done my
MBBS from West China School of Medicine and graduated in 2014. I worked as a junior
resident in the Department of Surgery at HAHC Hospital in New Delhi from 2016 to 2017,
where I was exposed to various surgeries and had the opportunity to assist. From 2018 to 2019, I worked as a Medical Officer in the department of Neuro Anesthesia and Neuro Critical Care at Artemis Hospital in Gurgaon.
Educational Qualifications
| Degree | Year | Name of College & University | Registration Number | Date of Registration |
| --- | --- | --- | --- | --- |
| MBBS | 2014 | West China School of Medicine & Sichuan University | DMC-15963 | |
Research Work & Projects
PG Thesis - ''Evaluation of Antibiotic Utilization with Reference To National Treatment Guidelines And Adverse Event Monitoring In Intensive Care Units Of A Tertiary Care Teaching Hospital: A Prospective Study"
Awards
Third Prize in Scientific poster competition in World Antimicrobial Awareness week 2022, National Virtual Competition, HIMSR , New Delhi
Workshops/ CMEs/ Conference Attended
World Antimicrobial Awareness week 2022, HIMSR, New Delhi
CME on "Evolving Frontiers in Cardio-Diabetes" 2022, The Association of Physicians of India .
International IASTAM Conclave 2022 on "Multitargeted Therapeutics in Unani & Ayurvedic Medicine & Food Supplement, Jamia Hamdard, New Delhi
II World Congress on pharmacology 2022,'' Drug Discovery & Development'' , Biogenesis, Bangalore.
'' Rising to the Challenges of Covid-19 in the Health Care System'' 8 Th AMDCON 2021 , Jamaia Hamdard, New Delhi
Pharmasteer 2021 Orientation Program /Scientific Program ,2021, AstraZeneca
CME on "Real world evidence & health economic & outcome research, SPER,2021 Jamia Hamdard , New Delhi.
National Webinar on Drug Design, Drug Development, & Drug Analysis ,2021, SRIHER, Chennai.
Virtual Biennial SAAP VII & PSI Conference,2021 , HIMSR ,New Delhi.
Proposal Writing and Ethical Issues in Biomedical Research,2021 ,VPCI, New Delhi.
World Antimicrobial Awareness Week , 2020 ,HIMSR, New Delhi.
Participated in Basic surgical skills organised by the department of surgery,2016 HIMSR, New Delhi.