Dr. Yasim Khan
MBBS, MS Ortho, DNB Ortho, MNAMS
Assistant professor, Department of Orthopedics
Reg. Number: DMC/R/13996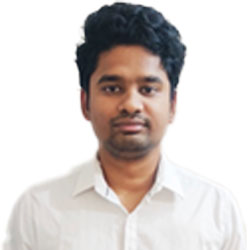 About
I am a hard-working orthopedic surgeon with interest in clinical orthopaedics and research.
Area of Interest
Micro Surgical Skills Training under CARL ZEISS Operating microscope,18x (MAMC surgical skill lab)
RevMan software for Interventional and DTA Systematic review and Meta-analysis
3D printing using MIMICS and MATICS
FAST module, Advance knee and shoulder Arthroscopy module training on ArthroMentor (Simbionix)
Virtual model testing using SPACE CLAIM, ANSYS
Surgical expertise – Pelvi-acetabular trauma, Hip & Knee surgery, Hand surgery, Spine surgery, Complex trauma, Orthopaedic Oncology
Educational Qualifications
| Degree | Year | Name of College & University | Registration Number | Date of Registration |
| --- | --- | --- | --- | --- |
| MBBS | 2015 | UCMS & GTBH (University of Delhi) | DMC/R/13996 | |
| MS Ortho | 2019 | MAMC & LNH (University of Delhi) | DMC/R/13996 | |
| DNB Ortho | 2020 | National Board of Education | DMC/R/13996 | |
| MNAMS | 2021 | National Academy of Medical Sciences | | |
Deatils of Teaching Experience
| Designation* | Institution | From | To | Duration |
| --- | --- | --- | --- | --- |
| Senior Resident | Maulana Azad Medical College & Lok Nayak Hospital, Delhi | 03-08-2019 | 02-08-2022 | |
Publications
1. Khan Y, Prakash S, Kalra P, Arora S, Dhal A. Functional Outcome of Early, Selective Surgical Nerve Decompression in Leprous Neuropathy. The Journal of Hand Surgery AP. 2020 Dec;25(04):407-16.
2. Khan Y, Arora S, Kashyap A, Patralekh MK, Maini L. Bone defect classifications in revision total knee arthroplasty their reliability and utility: A systematic review. Archieves of Orthopaedics and Trauma Surgery. 2022 Jul 3:1-6. https://doi.org/10.1007/s00402-022-04517-y.
3. Dhal A, Khan Y, Arora S. Epineurotomy for leprous, high ulnar neuropathy: Defining a safe corridor based on the epineural vascular anatomy. International Orthopaedics. 2021May; 24:1-10
4. Sofiene Kallel, Meriem Souissi, Lalit Maini, Yasim Khan, Lokesh Goyal, Nishant Bhatia. Are there any serological biomarkers for the diagnosis of DVT/PE ? J Bone Joint Surg Am. 2022 March;104-A(6 Supp 1):67-69. http://dx.doi.org/10.2106/JBJS.21.01531
5. Arora S, Kumar M, Khan Y, Bansal N, Gupta S, Talwar J, Kumar V, Maini L. Spontaneous Subcapital Femoral Neck Fracture Complicating Osteonecrosis of Femoral Head. Acta Orthopaedica Belgica. 2021 March 1;87: 25-34.
6. Khan Y, Arora S, Sural S, Dhal A. Electrocuted Hip: A Case-Report and Review of Literature of Late Consequences of Electrical Shock Injuries of Orthopaedic Relevance. JBJS Case Connect. 2020;10(3): e19. DOI- 10.2106/JBJS.CC.19.00632
7. Arora S, Khan Y, Suri T, Gupta S. Electric Shock-Induced Vertebral Fracture: A Case Report and Literature Review with Special Emphasis on Fracture Morphology. JBJS Case Connector. 2020 Oct 1;10(4):e20. DOI- 10.2106/JBJS.CC.20.00143
8. Thora A, Arora S, Dabas V, Khan Y, Sankaran A, Dhal A. Functional evaluation of early tendon transfer for thumb opposition in median nerve palsy. J Clin Orthop Trauma. 2020;11(4):650-56. DOI-https://doi.org/10.1016/j.jcot.2020.05.036
9. Prakash S, Kalra P, Khan Y, Dhal A. Ventral scapular osteochondroma excision through 'triangle of auscultation': A case series. Journal of Orthopaedic Surgery. 2020 Jan8;28(1):2309499019892848.
10. Dhal A, Prakash S, Kalra P, Khan Y. Unusual Triad of Bifid Median Nerve, Persistent Median Artery, and Aberrant Muscle Causing Carpal Tunnel Syndrome: A Case Report. JBJS Case Connector. 2020 Jul 1;10(3):e19. DOI-10.2106/JBJS.CC.19.00468
11. Arora S, Khan Y, Vijay RK, Sural S. Primary aneurysmal bone cyst of the distal tibia crossing the open physis. J Am Pod Med Assoc. 2021; 111(6):1-6. DOI- 10.7547/20-208
12. Kashyap A, Arora S, Khan Y. Traumatic posterior fracture-dislocation of the fifth lumbar vertebra: Report of 2 cases with review of literature. Spinal cord series and cases. 2021 April 13;7(1):1-9.
13. Kashyap A, Khan Y, Arora A, Gupta V. Supracondylar wedgeless 'V' shaped osteotomy for the correction genu valgum deformity; A letter to editor. Medical Journal of Babylon. 2021 April 1;18(2):149
14. Wadhawan A, Khan Y, Arora S. Periarticular injections after Bipolar Hemiarthroplasty: LTE. MAMC J Med Sci. 2022;8(2):183
15. Khan Y, Kadur S, Arora S, Dhal A. Fibular regenerate for revision bone grafting procedure. National Journal of Clinical Orthopaedics 2021; 5(2): 01-03. https://doi.org/10.33545/orthor.2021.v5.i2a.271
16. Sural S, Suri T, Khan Y, Yadav P, Meena A, Maini L, Kumar V. Experience of Orthopaedic Surgeons managing Covid patients at the peak of second wave in a Covid dedicated hospital: A guidance for future waves. MAMC J Med Sci. 2021;7(2):136-143
17. Khan Y, Arora S, Sabat D, Kashyap A, Maini L, Dhal A. Acquired Hallux Varus Deformity Correction: Pivotless Distraction Technique. JAPMA
18. Bajaj V, Khan Y, Kashyap A, Devajee BR, Arora S, Arora S, Kumar V, Maini L. Patient reported outcomes of Covid positive adult orthopaedic trauma patients treated during the ongoing pandemic: An experience from single center. MAMC J Med Sci.
19. Bhatia N, Khan Y, Garhia S, Maini L. Subtle Hip Joint Subluxation following Femoral Neck Fracture Fixation: An Ominous Sign - A Report of Two Cases. Current Orthopaedic practice.
Awards
Topper JNV Mungeshpur 10th class.
Topper JNV Mungeshpur 12th class
Third in PG quiz at MIDCON 2018.
Third in Arthroplasty quiz at the 6th AIIMS Arthroplasty Update 2018
Membership of Academic Bodies Societies
Life time Member of Delhi Orthopaedics Association (DOA)
Life time Member of Indian Orthopaedic Association (IOA)
Member of Société Internationale de Chirurgie Orthopédique et de Traumatologie (SICOT)
Member of National Academy of Medical Sciences (NAMS)
Invited Talks and Lectures
Oral Paper presentation at SICOT 2021 Budapest
Oral Paper presentation at DOACON 2021
Oral paper presentation at SICOT 2018 in Montreal
Oral paper presentation at IOACON 2018 in Coimbatore
Oral Paper presentation at DOACON 2017
Oral Paper presentation at DOACON 2020
Poster presentation at IOACON 2018
Poster presentation at DOACON 2018
Poster presentation at DOACON 2017
Peripheral Nerve Injury presentation (Slideshare)
Wrist disorders presentation (Slideshare)
MSK Radiology presentation (Slideshare)
Workshops/ CMEs/ Conference Organised
Organized MAMC PG Course 2019
Organized Basic spine course LNJP 2019
Organized MAMC PG Course 2021
Organized MAMC Advanced Knee Reconstruction cadaveric course 2021
Workshops/ CMEs/ Conference Attended
Knee and shoulder Arthroscopy CME UPOA Agra 2022
Pelvis-acetabular Trauma CME EDOA 2022
Knee and Hip Preservation CME DOA 2022
Knee Arthroplasty CME DOA 2022
MAMC Advanced Knee Reconstruction cadaveric course. 2021
6th AIIMS Arthroplasty Update, New Delhi 2018
Shoulder arthroscopy symposium at the MAMC arthroscopy and sports injury update 2016
National CME on Research Methodology and Scientific Writing 2014Training in microsurgical skills at MAMC in 2017
Post graduate surgical skills training at MAMC in 2017
Course on Fracture fixation principles conducted by DOA in 2016
AO Trauma course on Pre-basic principles of fracture management 2018
18th PG Instructional course MAMC – 2016
19th PG Instructional Course MAMC – 2017
Ponseti method of Clubfoot management 2019
2nd DOA Scientific Writing Workshop 2018
Advanced spine symposium at Indian spinal injury centre 2018
Max ortho ONCOCON 2018 Cadaveric workshop
MIDCON 2018
Dr. K T Dholakia CME IOACON 2018
Pre-Conference Workshop IOACON 2018
PG teaching course IOACON 2018
Advanced Hand and Wrist Symposium MAX 2019
20th PG Instructional Course MAMC – 2018
PG Course Rohtak – 2018
3rd PG Orthopaedics instructional course IGMC, Shimla
4th Orthopaedics instructional course IGMC, Shimla
Acute critical care course (ACCC) 2019 at MAMC
Communication skills course 2016 at MAMC
Basic and Advanced Life Support Skills course 2016 at MAMC
Musculoskeletal imaging CME 2017 DOA
Basic spine course LNJP 2019
CURE international clubfoot management St. Stephens hospital 2016
Orthopaedic oncology CME MAX Hospital 2017