Dr Sujata Jetly
MBBS MD (PATHOLOGY)
Professor & HOD, Department of Pathology
Reg. Number: DMC-46412
hod.pathology@himsr.co.in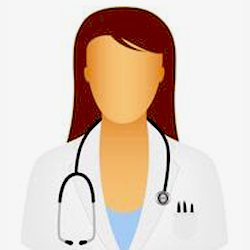 About
Prof Sujata Jetley is a graduate & postgraduate of Armed Forces Medical College, Pune University, and has been teaching undergraduate & postgraduate students since 30 years. Her present appointment is Professor & Head of Dept of Pathology at the Hamdard Institute of Medical Sciences & Research, New Delhi.
She has comprehensive experience in all aspects of pathology, and has guided many research projects, both as a supervisor and co-supervisor. Additional experience of running a large sized blood bank with a turnover of over 15000 units of blood per year, aphaeresis machine for preparation of SDP, granulocyte concentrates, peripheral blood stem cell collection and therapeutic plasmapheresis.
She is a recognized Postgraduate Teacher and guide in Pathology for Pune University, Maharashtra University of Health Sciences, Nashik and Jamia Hamdard, New Delhi. She is also an Undergraduate & Postgraduate examiner for Delhi University, Chaudhary Charan Singh University, Meerut & Sher-e-Kashmir Institute of Medical Sciences, Srinagar.
Area of Interest
Tumor biology, gynecologic pathology
Educational Qualifications
| Degree | Year | Name of College & University | Registration Number | Date of Registration |
| --- | --- | --- | --- | --- |
| MD Pathology | 1991 | Armed Forces Medical College, Pune. | 46412 dated 8April 2020 | |
| MBBS | 1984 | Armed Forces Medical College, Pune. | 46412 dated 8April 2020 | |
Deatils of Teaching Experience
| Designation* | Institution | From | To | Duration |
| --- | --- | --- | --- | --- |
| PROFESSOR | HIMSR | 9 Nov 2012 | Till Date | 8 years 5 months |
| ASSOCIATE PROFESSOR | HIMSR | 1 Dec 2010 | 8 Nov 2012 | 1 year 11 months |
| ASSOCIATE PROFESSOR | Army Hospital (Research & Referral) Delhi and affiliated hospitals | 3 July 2005 | 30 Sep 2007 | 2 years 3 months |
| ASSOCIATE PROFESSOR | Armed Forces Medical College Pune and affiliated hospital Command Hospital, Pune | 4 Aug 2002 | 20 Apr 2003 | 9 months |
| ASSISTANT PROFESSOR | Armed Forces Medical College Pune and affiliated hospital Command Hospital, Pune | 4 Feb 2000 | 3 Aug 2002 | 2 years 6 months |
| ASSISTANT PROFESSOR | Armed Forces Medical College Pune and affiliated hospital Command Hospital, Pune | 1May 1991 | 30 Dec 1993 | 2 years 6 months |
| TUTOR/ DEMONSTRATOR | Armed Forces Medical College, Pune. | 7 Dec 1988 | 30 Apr 1991 | 2 years 5 months |