HAH Centenary Hospital is a 605 bedded modern state-of-the-art teaching hospital, Hakim Abdul Hamid Centenary Hospital (HAH Centenary Hospital) named after the founder was built with full financial support of HNF and attached to the Medical College in 2010-11. The Medical College and its teaching hospital was granted all requisite permissions by MCI, GOI and Delhi Govt. and the first LOP for intake of 100 MBBS students was granted in June 2012.
Availability of medical facilities:Medicine, Surgery, Obst & Gynae, Paediatrics, ENT, Opthalmology, Dentistry, Psychiatry, Respiratory Medicine, Dermatology & Orthopaedics
Availability of beds ( General & EWS): Total – 530 (Gen: 479 and EWS: 51)
Helpline No: 011-29901111 /8588890999
Name and Contact No. of Nodal Officer of concerned Hospital for providing medical treatment of EWS patients: Ms.Heena / 8860078563
Name and Contact No. of Liaison Officer of DGHS, if any: NIL
*Complying Government Directives From Time To Time Pertaining To COVID -19 Pandemic for Increase in Bed Strength.

The Institute teaching hospital is and its three Community health centres in Delhi are catering the health care needs at an affordable cost to a large section of needy people in south and south eastern region of Delhi.
The annual figures of OPD patients has touched half a million mark within the short period of 6 years of its establishment and patient bed occupancy has crossed a figure of 1.25 Lakh patients per year. These numbers is an indicator of services rendered by HIMSR in addition to the excellent clinical material available for teaching of UG & PG Medical students and pre-clinical and Paramedical students produced by the Medical College.
HAHC Hospital New Building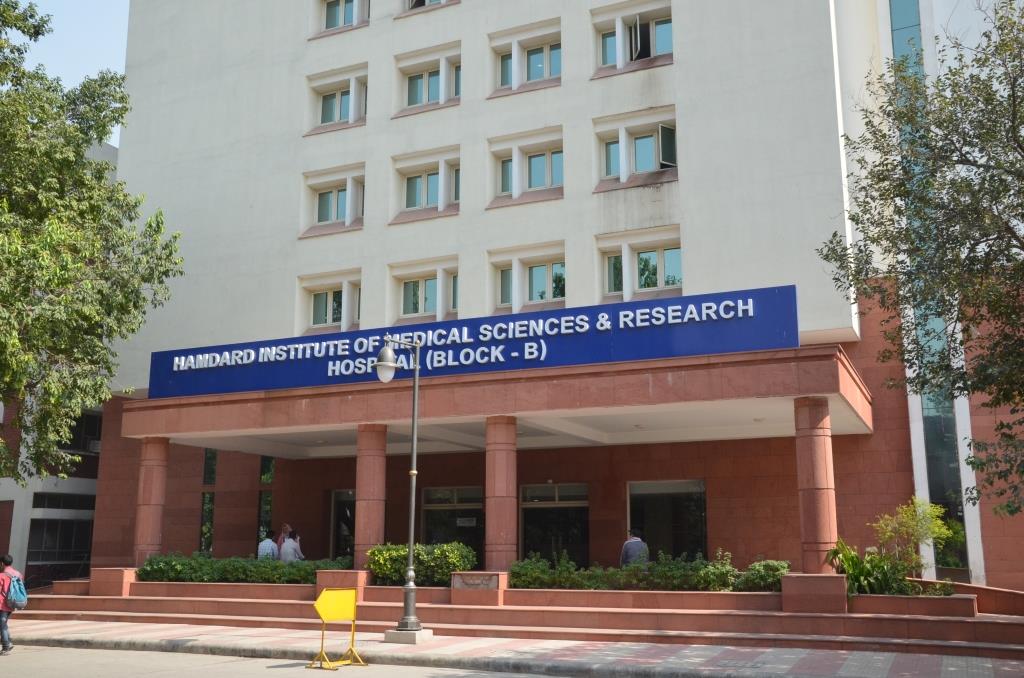 NABH accreditation certificate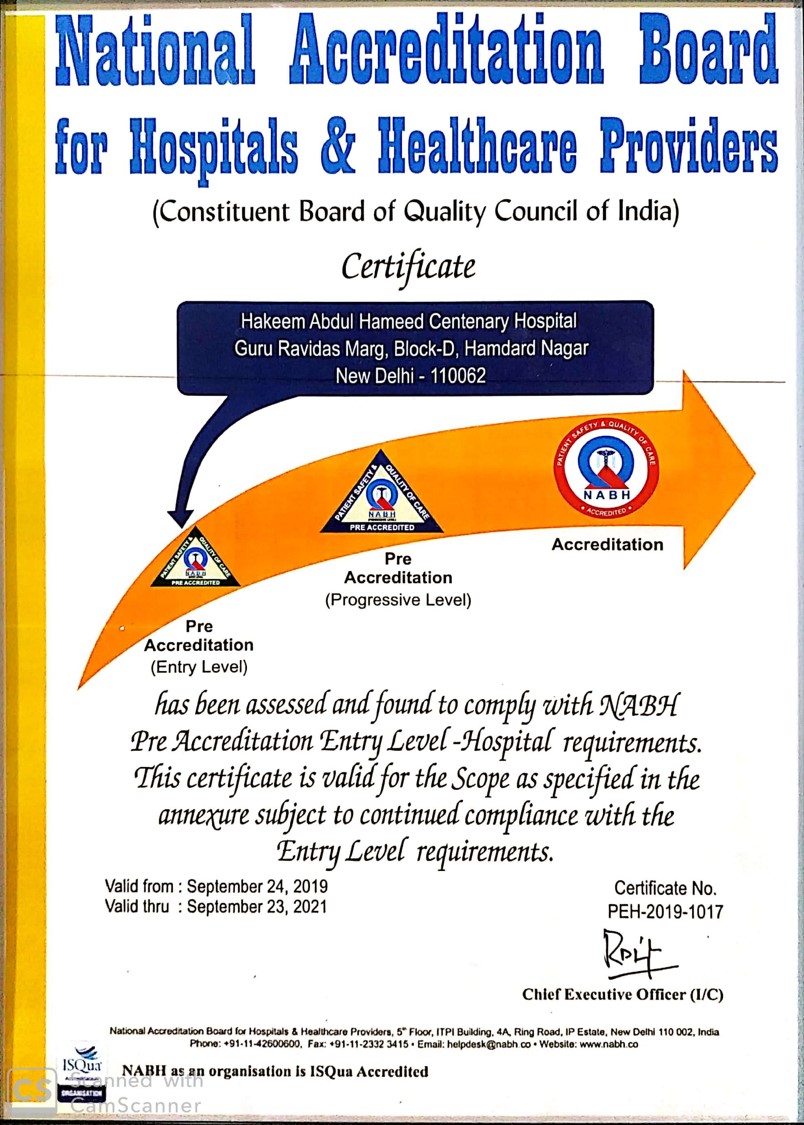 HAHC empanelled for Ayushman Bharat