WELCOME TO HAMDARD IMAGING CENTER
Quality imaging at an affordable cost!
Hamdard Imaging centre has been established with a vision to provide latest and advanced technology for everyone at an affordable cost without compromising on quality and care . We strive to upgrade our equipments , technology and integrate latest advances in imaging.
Established in 2013 under an agreement between Jamia Hamdard and Clearmedi Healthcare Pvt. Ltd. to provide radiological services to the well established HAH Centenary Hospital, Hamdard Institute Medical Science and Research(HIMSR).
Located on the ground floor
Near the casualty/emergency department of the HAHC Hospital
Approved by Medical Council of India
PC(Pre-conception) and Pre-Natal Diagnostic Techniques (PNDT) compliant
Atomic Energy Regulatory Board compliant (AERB)
Experienced team of Doctors and technicians provide excellent diagnostic and basic interventional services to patients being referred to the centre
Ambulance Service available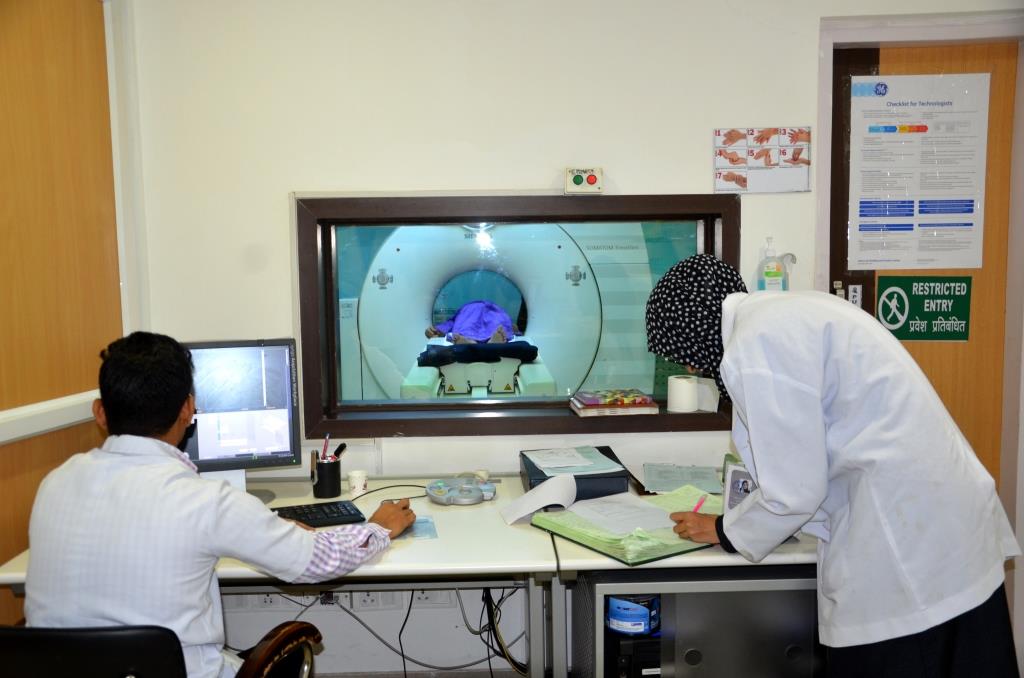 HEALTHCARE PROFESSIONALS
HIC has a team of well experienced and qualified radiologists working round the clock towards patient care and making appropriate image-based diagnosis. A dedicated team of trained and experienced radiology technicians are available 24 hours a day to perform the scans in consultation with our specialists.
Apart from state of art medical imaging equipments and infrastructure, HIC currently boasts a digitally linked network of PACS based reporting. Our state of the art imaging system allows every radiologist immediate access to all patient images allowing quick, specialist reporting of complex cases. The PACS system has had a significant impact on the way we practice radiology in order to achieve the best possible clinical management. In addition, the system has the capacity to store securely all images in a digital archive.
Our radiologists are always available to discuss particular imaging requirements and report interpretations.
FACILITIES
MRI
CT Scan
Digital X-Ray
Ultrasound
Echocardiography
Barium Enema/Meal
IVP
Digital OPG
Mammography
EDUCATION & RESEARCH
Medical graduates are being trained in medical imaging interpretation in HIC as per their academic schedule. Regular lectures on topics related to medical imaging are delivered by our faculty during clinical meetings and scientific programmes in the university and medical college.
Regular teaching classes for paramedics including BMIT(BSc Medical Imaging Technology) and physiotherapy students are conducted in HIC. Rotational clinical posting of students is held in the department on a regular basis.
Clinico Radiology meet is a regular feature in the department on every alternate Thursday. The referring clinicians are invited to bring up challenging cases for discussion with our faculty.