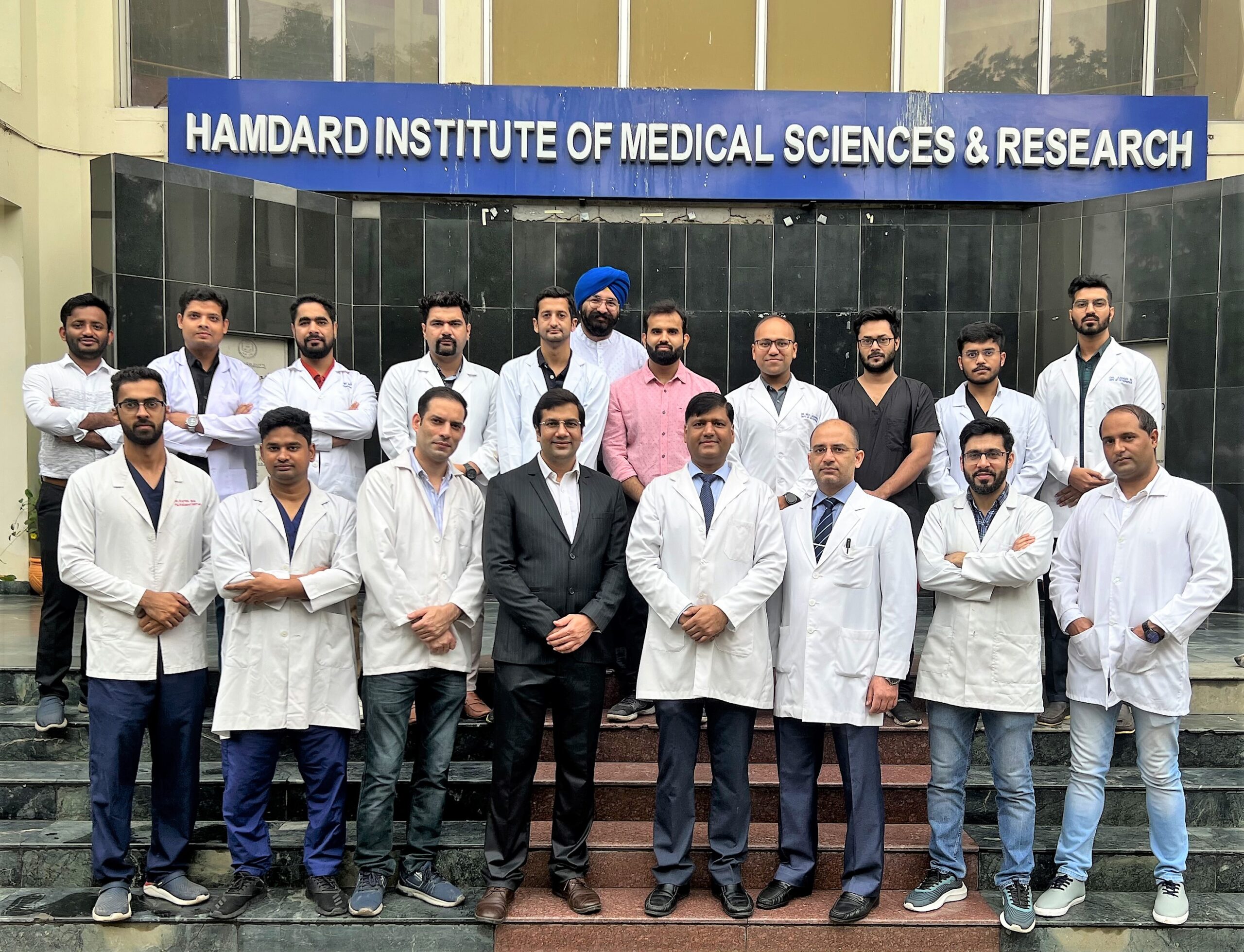 The department of Orthopaedics in HIMSR is well equipped with facilities required for the management of simple as well as complex orthopaedic procedures. The department has been routinely performing the following procedures:
1. Complex Trauma
2. Neglected Trauma
3. Arthroplasty/ Joint Replacements
4. Reconstruction Surgeries
5. Spine Surgeries
6. Pediatric Orthopaedics
7. Sports Injuries
8. Musculoskeletal tumors
Courses
M.S. Orthopaedics ( 3 seats)
Services
OPD
The department has well-functioning OPD running between 9 am to 4 pm from Monday to Saturday.  The OPD has been linked with a minor OT for minor invasive as well as non-invasive procedures.
Emergency services
The emergency services of the department run round the clock every day. One junior resident and a senior resident are always available for emergency management.
Indoor services
The department has a well maintained 60 bedded ward for the patients requiring hospital admission for surgical as well as non-surgical intervention.
OT services
There is well equipped modular OT for major as well as minor surgical procedures. The OT has all basic as well as advanced surgical and anesthetic equipment for the better care of patients.
ICU services
There is one 13 bedded ICU well equipped with all necessary equipment for the patients requiring special care in the pre-surgical and post-surgical period.
Academic activities
The department has been actively involved in academic activities and strives for excellence. There are regular morning classes/seminars/discussions from 8.00 AM to 9.00 AM which are being actively participated by interns, junior residents, senior residents, and faculty members.
Future Projects
1. A well-equipped bone bank
2. Stem cell therapy in Orthopaedics