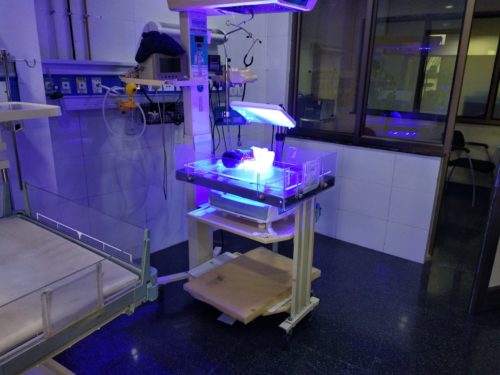 The Department of Paediatrics  started right with inception of HIMSR in 2012 with 30 Beds in Paediatrics ward and an NICU. The faculty and infrastructure were developed over next 9 years and currently the department is a 60 bedded Paediatrics Ward, 10 Bedded PICU and a 10 bedded NICU with capacity to cater all type of patients. The ICUs are equipped with  ventilators, CPAP, phototherapy units, defibrillator, syringe pumps, infusion pumps, multi multiparameter monitors and all gadgets required for a state of the art modern hospital.
The faculty comprises of Prof Dr Jagannath Mohapatra, Prof Dr Rekha Harish, Associate Professors- Dr Aparna Chakravarty and  Dr. Nidhi Bedi , Assistant  Professors- Dr Afreen Khan, Dr. Kaifi Siddiqui, Dr.Mohd Ayub Ansari; all of them from reputed Medical Institutions of the country.
Besides regular OPD and Routine Vaccination facilities as per National Immunisation Guidelines, the Department is also running Speciality Afternoon Clinics viz.Well Baby Clinic, Childhood Asthma Clinic, Pediatric Cardiology & Nephrology Clinic. It is also catering to all the deliveries in Dept Obstetrics while following principles of Baby Friendly Hospital Initiatives.Further, it conducts the routine health check ups  and guides principles of  Nutrition & vaccination of Staff Children attending the Day Care Centre of the Institution.
The department is also involved in major research activities being currently a part of the Phase 3, Randomized, Double-Blind Study to Evaluate the Immunogenicity, Safety and Tolerability of Serum Institute of India's 10valent Pneumococcal Conjugate Vaccine (PNEUMOSIL ® ) in Healthy Indian Infants. It is also part of an open label, randomized, active controlled, multi-centric Phase II/III study in Indian toddlers and infants to assess the immunogenicity and safety of SIIPL HEXASIIL™ (DTwP- HepB-IPV-Hib) Vaccine in comparison with SIIPL PENTAVAC (DTwP-HepB-Hib) + Poliovac (IPV) vaccines, administered as separate injections (SII-wHEXA-IN/02).
As a teaching department it is now an institute for Post graduate and undergraduate teaching. We have four MD  PG students, this being the first year of post-graduation for the department, along with regular 100 UG students. It has also been a Centre for zonal and divisional rounds of Indian Academy of Pediatrics Quiz for UGs,. Apart from MBBS teaching, the department is actively engaged in teaching B.Sc. Nursing, M.Sc. Pediatric Nursing and M.Sc. Occupational Therapy (Pediatrics). The department holds regular seminars/ case presentations/ journal clubs of the faculty members and residents.