Dr. Mohd. Junaid Nagori
MBBS
Senior resident, Department of Orthopedics
Reg. Number: DMC-86345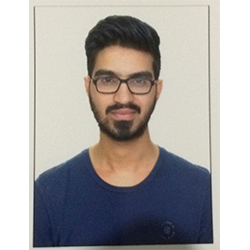 About
Dr. Mohd Junaid Nagori is currently pursuing Post graduation in the field of Orthopaedics. He is a 1st year resident at present in the Dept. of Orthopaedics at HIMSR and HAHC Hospital. He has completed his MBBS from DY Patil School of Medicine, New Bombay, Maharashtra and cleared the NEET PG entrance exam with a score of 599 for entry into the post-graduate course.
He has taken a keen interest in sporting events and has won numerous accolades in track and field events. Having been trained in martial arts, he holds a red belt in Taekwondo.
He has participated in the Healthcare worker safety Day poster presentation at HIMSR. He has also participated in the DOACON E Poster presentation held in 2020. He has taken an active interest in various Clinical meets held in the Department and has presented seminars in the Department on various Orthopaedic topics.
Educational Qualifications
| Degree | Year | Name of College & University | Registration Number | Date of Registration |
| --- | --- | --- | --- | --- |
| MBBS | 2016 | DY Patil School of medicine, DY Patil University | DMC-86345 | |
Research Work & Projects
Ongoing thesis project on "RANDOMISED CONTROL CLINICAL STUDY BETWEEN USE OF WALANT TECHNIQUE (WIDE AWAKE LOCAL ANAESTHESIA NO TOURNIQUET) AND SUPRACLAVICULAR BLOCK FOR FIXATION OF DISTAL RADIUS FRACTURES.
Workshops/ CMEs/ Conference Attended
Participated in E poster competition 'Health care worker safety' organised by Dept. of Anesthesia on September 2020.
Surgical suturing skill workshop organised by Dept. of OBGY at HIMSR in 2021