Short Term Tender for the Supply of Fiber Optic Laryngoscope for Department of Anaesthesia(Last Date-03-05-2023)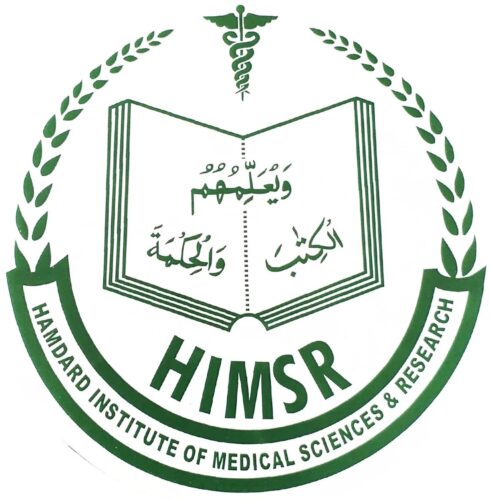 Hamdard Institute of Medical Sciences & Research
& Associated HAH Centenary Hospital
Hamdard Nagar, New Delhi-110 062
Tender No.: HIMSR-HAHCH/P/T/01/23-24                                                                       Date:  17.04.2023
Short Term Tender for the Supply of Fiber Optic Laryngoscope for Department of Anaesthesia
HIMSR & Associated Hakeem Abdul Hameed Centenary Hospital invites bids from reputed, experienced and financially sound Original Equipment manufacturer, Authorized distributors, dealers/ partners, companies /firms/agencies for supply of aforesaid Equipment /item.
The interested Companies /Firms /Agencies may send their bid complete in all respect according to "Schedule of Requirement" mentioned below:
| | |
| --- | --- |
| Description | Schedule |
| Closing Date & Time for receipt of Tender | 03-05-2023 till 3:00 pm |
Eligibility of bidder: – This invitation of bids is open to reputed foreign, Indian manufacturer or their authorized dealers /sole selling agents/OEM, stockiest authorized by the manufacturer to quote on their behalf for this tender. Those who are in the similar business for the last two years and providing the same service to Central /State Govt. /Reputed Private Hospitals or autonomous bodies may send their bids.
The sealed envelopes to be deposited to Purchase section – 9Th floor, HAH Centenary Hospital, Block B (New Building) as per the schedule mentioned in the table above.
Bids should be kept in the envelope super-scribed as "Tender for the supply of Fiber Optic Laryngoscope containing Technical Bid and Price Bid separately failing which the tender shall be rejected forthwith. The content of the envelopes are to be as under:
Envelope 1: Super-scribed as ''Technical Bid- Fiber Optic Laryngoscope''
Technical specifications, original brochure /catalogue etc.

Compliance statement as per the Specifications/list attached in the annexure-1. Compliance statement should be complete in all aspects, duly signed and stamped.

Scope of supply as per attached format as annexure-2.

Authorization letter from OEM, if any.

Authentic List of Institute where the equipment/item has already been installed and working satisfactorily along with supporting PO copy and/or satisfactory report.

KYC form along with supporting documents as per the format attached as annexure-3. KYC form and other documents should be complete in all aspects, be duly signed & with a stamp.
Envelope 2: Super-scribed as ''Financial Bid – Fiber Optic Laryngoscope''
Price Bid With three years warranty.

In the price bid, CMC Charges are to be quoted for minimum three years after the successful completion of three years warranty.

List and price of parts /accessories/attachments/consumables etc. that are not included in the warranty /CMC (if any).
If required, the successful bidder shall be informed to provide Demo within 10- 15 days or within the stipulated time, failing which the award of supply will be cancelled.
The purchaser, through the above process of tender scrutiny and tender evaluation will determine to its satisfaction whether the tenderer, who's tender has been determined as technically evaluated responsive tender is eligible, qualified and capable in all respects to perform the contract satisfactory.
HAH Centenary Hospital reserves the right to amend or withdraw any of the terms and condition contained in the tender document or to reject or accept any or all tenders or its part without giving any notice or assigning any reason thereof.