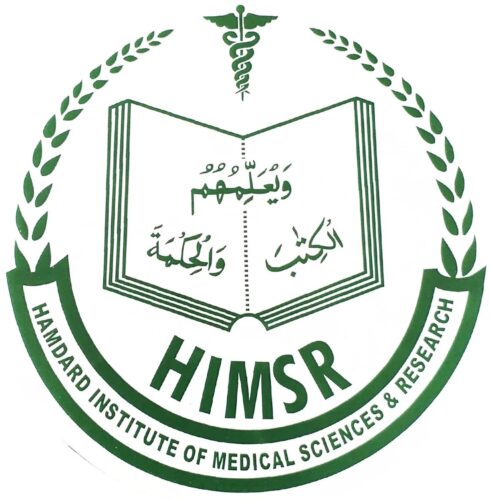 Hamdard Institute of Medical Sciences & Research
& Associated HAH Centenary Hospital
Hamdard Nagar, New Delhi-110 062
Anti-Ragging Week (12 to 18 August, 2023)
This year HIMSR celebrated Anti-Ragging Week from 12th to 18th August, in accordance with the NMC & UGC guidelines.
In this regard various activities were conducted by HIMSR Anti-Ragging Week Celebration Committee, under the convenership of Prof. Iqbal Alam (HOD Physiology).
HIMSR Anti-Ragging Week Organizing Committee
Prof. Mridu Dudeja

(Dean and Chairperson Anti-Ragging Committee)

Chairperson
Prof. Musharraf Husain

(Medical Superintendent)

Co-Chairperson
Prof. Iqbal Alam

(Professor & Head, Physiology and Convener Anti-Ragging Committee)

Convener
Dr Rubeena Mohroo

(Assistant Professor, Pathology; and Member Secretary Anti-Ragging Committee)

Member
Dr Ayan Kumar Das

(Assistant Professor, Microbiology)

Member
Dr Bhoomika Upadhyay

(Assistant Professor, Biochemistry)

Member
Dr Sana Rehman

(Assistant Professor, Pharmacology)

Member
Dr Nusrat Nabi

(Assistant Professor, Pharmacology)

Member
Four different competitive events were organized for both students (UG/ PG/ PhD) as well as faculty and staff, comprising of:

Orientation on Ragging (11th August)
Logo making competition (14th August)
Essay writing competition (14th August)
Slogan writing competition (16th August)
Poster making competition (16th August)
Assessment & Felicitation (17th & 18th August)

The organizing committee encouraged all students, faculty and staff to participate in these competitive events and help to raise awareness against the evils of ragging.
HIMSR also participated in the week long program organized by the Jamia Hamdard University.
More than 100 students across various academic batches, nurses and staff participated in the competitive events with great responsibility.
The artistic presentations revolving around the anti-ragging theme reflected the negative aspects of ragging vividly and aroused a strong sentiment against ragging.
The active and enthusiastic participation by all sections of the college facilitated in cultivating a warm and friendly environment for the new batch of students.
Senior faculty from various clinical & non-clinical departments also participated as judges and evaluated the competitive entries.
Anti-Ragging Week Competitive Events; Judges
| | |
| --- | --- |
| Prof. Charoo Hans | Prof & Head, Microbiology |
| Prof. Prem Kapoor | Prof & Head, Medicine |
| Prof. Sushovan Roy | Professor Community Medicine |
| Prof. Shyama Razdan | Prof & Head, Anatomy |
| Dr. Shikha Gautam | Associate Professor Physiology |
The top 3 participants from each category were sent to compete at the University level.
A felicitation program was organized to acknowledge all participants which was attended by faculty and students in huge numbers and graced by the Dean HIMSR & Medical Superintendent HAHC Hospital.
All participants of the competitive events received certificates of participation and the winners at HIMSR level were felicitated with medals by the Dean, Prof. Mridu Dudeja and Medical Superintendent, Prof. Musharraf Husain.
It was pledged to put in all efforts in making HIMSR a Ragging Free Campus!