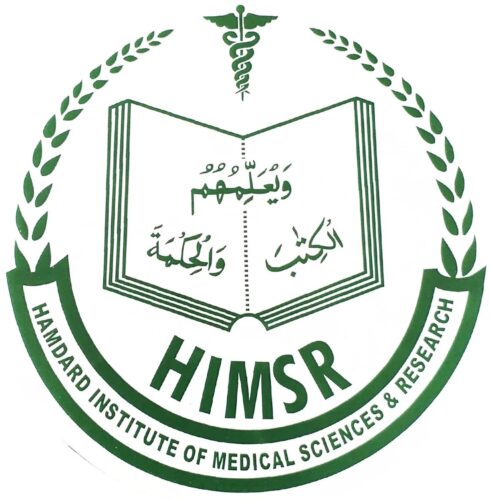 Hamdard Institute of Medical Sciences & Research
& Associated HAH Centenary Hospital
Hamdard Nagar, New Delhi-110 062
ORIENTATION PROGRAMME OF MBBS – 2022 BATCH
Hamdard Institute of Medical sciences and Research successfully organized an orientation programme for the newly admitted M.B.B.S students 2022 Batch in the presence of esteemed dignitaries and faculty members under the patronage of honourable CEO Dr. GN Qazi sir and our beloved Dean Prof Mridu Dudeja.
The whole event was smoothly conducted under the leadership of Prof. M.I. Alam, Head, Department of Physiology.
The major objective of the programme was to make the parents and students aware of the academic aspects of the course, the rules and regulations of the institute and ensuring parental participation in monitoring the performance and progress of students.
Event Objective-
To bridge the gap between students & senior faculty members.
To raise awareness among the students regarding the college culture and code of conduct.
To involve them equally in the process of their career development and develop their skills to assist them achieving their goals.
To actively involved in the various co-curricular and extra activities for their holistic growth.
To promote them in learning various innovative ways and continuously update their medical knowledge.
Event proceedings–
The orientation program started with the recitation of Holy Quran by Dr. Raihan Mannan. This was followed by the introduction to HIMSR and HAHC Hospital by the Medical Superintendent, HAHC Hospital, Prof. Musharraf Hussain. Dean HIMSR, Prof. Mridu Dudeja, delivered the welcome address and greeted the new batch of MBBS students with great warmth and gave an inspiring talk to motivate the students to excel in curricular as well as extra- curricular activities.  The event was presided by the CEO, HIMSR & HAHC Hospital, Dr. G. N. Qazi who in his presidential remarks motivated both the students as well as the faculty to strive for distinction both in the field of medicine and in research. Group photograph of MBBS batch 2022 and 2021 students was taken in this event.  The inaugural ceremony was followed by introduction to the various departments by the respective Heads. The program was concluded by a short cultural program presented by the enthusiastic HIMSR faculty and students to welcome the new batch of students.