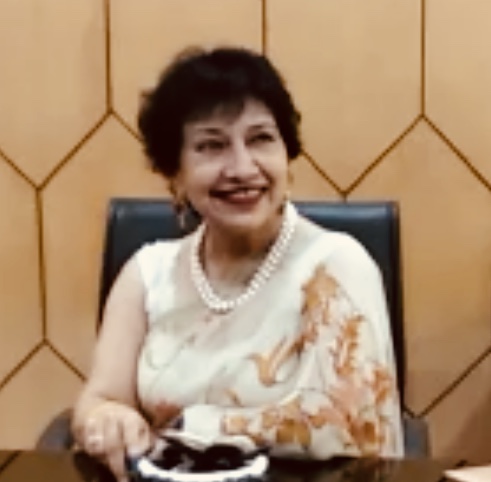 Dear Students,
Under the directions from National Medical Council and subsequent approval from Central Govt, prioritising Medical education above all, after months of lockdown, the HIMSR campus is going to come alive again.
We cannot wait enough to see your smiling eyes above your face masks. As we restart on-campus learning, I wish to take a moment to issue a friendly challenge, to share some important reminders and priorities, and to wish you a smooth "re"- start of your college time.
There is a general apprehension under the present circumstances, that how can we contain the spread of COVID-19 in our college campus. We all are feeling overwhelmed by how many safeguards, we must have in place but regardless, we must put in our sincere efforts to maintain a safe learning environment in our beloved HIMSR campus.
Undoubtedly, every member of this campus community has a responsibility to keep it safe and to make it possible to stay healthy on campus. Please keep it in mind that we will also be watching you that you don't break the set norms. But also you need to know that the burden isn't yours alone. We are here to carry it with you.
Here are some ways by which we can ensure safety for all of us and everyone around us:
1) All students coming to college (local/outstation) must contact Mr. Ismail-9013817019 for basic instructions.
2) All hostellers must contact their respective wardens before boarding in for room allotments. Dr. RubeenaMohroo-9811540715 for Girls Hostel, Dr Yasir Alvi-9897292825 – for Boys Hostel . Dr. Faheem, Senior Warden-9953564654 and Dr.IrshadYousuf, InchargeD- Block- 9654859997.
3) All students must get RT-PCR test done at HAHC Hospital prior to joining the hostel and college. There are special counters arranged for students in B Block, which is a Non COVID Block of the hospital. Students are requested to report at HIMSR by 9AM for testing. Else, Students reporting after 12 pm will get their reports next day.
4) For students, the charges for the RT-PCR test are subsidised to Rs. 600 only.
5) All students will have to purchase Covid protection kit, which will contain high quality masks (50 masks), face shield and hand sanitizer. The kits can be purchased from Special Students' Counter at HIMSR pharmacy in BLOCK-B (NON Covid Block). The kit will be at the cost price Rs.725/- and a due receipt will be given for the same. Miss Ruby can be contacted for billing related queries-8076378737
6) Students will be allowed to join hostel/college only after Testing negative.
7) Installation of Aarogya Setu app will be mandatory.
8) Dr. Irshad will be the Coordinating officer for co-ordination regarding re-joining of students.
9) Dr. Shoma (Ph: +91-78387 00191)  & Dr Zenis (Ph: +91- +91 93126 55966)will guide you for your smooth transitions in the teaching schedules in small batches.
After following these basic instructions, you are now ready to enter the college and hostels. But your duty does not end here. Once you enter the campus, you need to follow certain safety practices and etiquettes so as to contain the spread of virus.These may look tedious but are simple to follow once you inculcate them into your daily routine.
Keep your other commitments alive. In addition to stopping the spread of COVID-19, you also need to feel a sense of purpose and to live out the higher purpose and serve the greater good.
Best wishes for a safe & productive campus stay!!
Dr. Mridu Dudeja
Dean/ Principal 
HIMSR & HAHCH