Notice Inviting Bid for Hiring Of Supporting Staff Through Out Sourcing Agency(Last Date:22-05-23)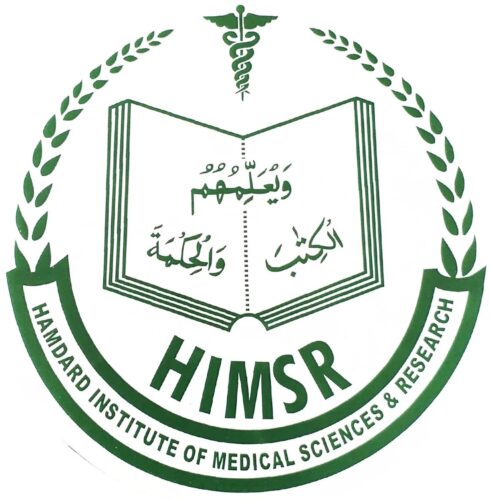 Hamdard Institute of Medical Sciences & Research
& Associated HAH Centenary Hospital
Hamdard Nagar, New Delhi-110 062
Date: 16.05.2023
DESCRIPTION OF TENDER NOTICE FOR HIRING OF SUPPORTING STAFF THROUGH OUT SOURCING AGENCY AT HAMDARD INSTITUTE OF MEDICAL SCIENCES & RESEARCH AND ASSOCIATED HAHC HOSPITAL, NEW DELHI
It is in continuation of tender notice for inviting sealed tenders under two bid systems (Technical Bid & Financial Bid) from registered and reputed, eligible and qualified Outsourcing Agencies for providing 24×7 integrated support services including Paramedical Staff, Maintenance Staff etc. in different areas of HIMSR & HAHC Hospital, New Delhi with the required number of suitably, trained personnel for one year (extendable further on mutually agreeable terms)
The tender shall be in two bid systems.(a) Technical Bid:                   Containing information regarding business turnover, experience and other details of the firm, to ascertain the suitability of the tenderer. (Annexure I)(b) Financial Bid:                   Containing rates & amount. (Annexure-II)


S. No
Brief Description of Service
Category of Outsource Staff
1
Deployment of Supporting Staff for providing Services for different areas in HIMSR & HAHC Hospital, New Delhi
1. Admin. Staff (Clerical & Attendants)

2. Maintenance Staff (Plumber, Carpenter, Electrician, etc.)

3. Nursing Staff (Nursing Aid, Ward Boys)

Note:

(i) Contractor to plan for day off / Gazetted holidays/leaves.

(ii) The ordered manpower strength may increase or decrease by 25% at short notice.

Closing date & time for receipt of bids
22th May, 2023 – 02:30 PM
Date, time & venue for the opening of technical bids
22th May, 2023 – 03:00 P.M in the College Council Room, HIMSR

 

The tender shall be deposited/dropped on or before 18.05.2023 up to 02.30 PM in the tender box placed in the Purchase Section, 9th Floor, HAHC Hospital Block-B, New Delhi.
Tenders will be opened on the same day 18.05.2023 at 03:00 P.M in the presence of the interested (technical bids) tenderer or their authorized representative of the agency.
The competent authority of Hamdard Institute of Medical Sciences & Research and Associated HAHC Hospital, New Delhi may send a committee to visit the establishments of the tenderers to assess their suitability, as part of the Technical Bid. The Commercial/ Financial bids of only those tenderers will be opened, who are found suitable by the committee appointed for the purpose.
Preference may be given to those agencies who have experience in providing supporting staff in Hospitals.
The bidder should submit the Technical Bid (Annexure I) & Financial/Commercial Bid (Annexure – II) as per the format attached herewith along with the tender document and tender cost & earnest money. The demand draft, of the tender cost Rs.5000/- only (non-refundable) and EMD for Rs.5,00,000/- only along with the Technical Bid in Separate sealed envelopes super-scribing "Technical Bid" and "Financial/Commercial Bid" respectively. These two envelopes shall be sealed properly and Super-Scribed "TENDER FOR SUPPORTING STAFF AT HAMDARD INSTITUTE OF MEDICAL SCIENCES & RESEARCH AND ASSOCIATED HAHC HOSPITAL".
The documents should be numbered and indicated page nos. in an index for reference of attached documents.
Hamdard Institute of Medical Sciences & Research shall reserve the right to bi-furcate the whole work, allot to more than one contractor or reject any/all the tenders without assigning any reason whatsoever.
Tenders should be addressed to the Dean, HIMSR & HAH Centenary Hospital, Hamdard Nagar, New Delhi -110062.
The following information shall be indicated on the Envelope cover.
a) Tender for hiring SUPPORT STAFF at Hamdard Institute of Medical Sciences & Research and Associated HAHC Hospital
b) Name of Firm. _________________________________________________
c) Clearly indicate on the envelopes "TECHNICAL BID" OR "FINANCIAL BID".