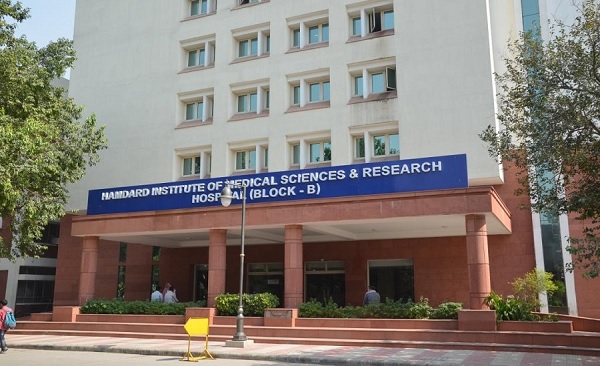 NEW DELHI — The Hakim Abdul Hamid Centenary Hospital in Delhi has started free antigen test for Coronavirus disease (COVID-19) with some 200 people tested in the past four days.
The 470-bed, state-of-the-art hospital funded by the Hamdard National Foundation has started free COVID-19 antigen testing for all its faculty, staff and patients as well as that of Hamdard Institute of Medical Sciences and Research located at Jamia Hamdard.
The Foundation has earlier donated Rs 1 crore each to the PM-CARES Fund and Delhi CM Fund to fight the pandemic.
"In wake of the on-going COVID-19 crisis, Hamdard Laboratories (India), Medicine Division has donated a total sum of ₹ 2 crores, to be released through the medium of the Foundation–₹ 1 crore to the PM CARES Fund and   ₹ 1 crore to the Delhi Chief Minister's Relief Fund," said Foundation chairman Abdul Majeed.
On March 28 this year, Prime Minister Narendra Modi had appealed to people to donate to the newly-formed PM-CARES Fund. Just three days later, on April 1, Hamdard Foundation announced its support to the fund.
Majeed had then said in a statement: "We are grateful to each and every person who is risking his/her own safety to ensure the safety of the entire nation. We assure you that Hamdard Laboratories (India)-Medicine Division is united with the government and all public health foundations in this fight against COVID-19 and we believe that together we will get over this crisis soon."
According to him, Hamdard National Foundation , set up in 1964 and staffed by eminent scholars, educationists, doctors and social workers, is an NGO dedicated towards nation building through allocation of the profits earned by Hamdard Laboratories for social cause.
After Rs 20M Aid, Hamdard Foundation Offers Free Covid-19 Tests at Its Hospital