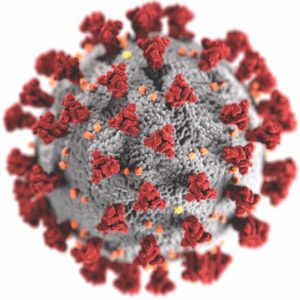 COVID-19 Testing FAQ
1. What is COVID-19?
Answer: It is the infection by novel Coronavirus also known as SARS-COV2. (It is called novel because this strain of virus was not previously known before 2019)
2. Is this a serious infection?
Answer: The infection is asymptomatic or very mild in most cases. In some people the symptoms may get severe and they may need hospitalization. Few patients may need intensive life support.
3. How this virus spread?
Answer: The virus spread mainly from person to person, by respiratory droplets produced when an infected person coughs, sneezes, or talks. Spread is more likely to happen in case of close contact (within about 6 feet). The virus can also spread through fomites (inanimate objects), but the chances are considerably low.
4. What are the main symptoms/ when I should get myself tested?
Answer: symptoms vary from mild symptoms to severe illness. Symptoms may appear 2-14 days after exposure. The main symptoms are fever or chills, cough, difficulty breathing, fatigue, muscle or body aches, headache, loss of taste or smell, sore throat, nasal congestion, nausea or vomiting and diarrhea.
5. When should I seek emergency medical attention if I have COVID-19?
Answer: You should seek immediate medical attention and get tested in case of development of signs and symptoms.
6. Which tests of COVID-19 in available at HAHC Hospital?
Answer: The tests available for COVID-19 at HAHC Hospital are:
a) RT-PCR
b) Antigen test
c)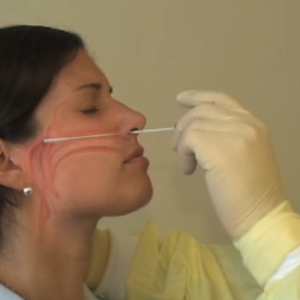 Antibody detection test ( Screening test, Not for diagnosis)
7. Do I have to pay for these tests?
Answer: The antigen test is available free of cost.
You have to pay for serology and RT-PCR test (at government approved rate)
8. What are the samples collected for these tests?
Answer: For Antigen and RT-PCR tests, nasal and oral swabs are collected.
For serology blood sample is collected.
9. Where do I go for the COVID-19 sample collection?
Answer: A dedicated COVID -19 sample collection centre is available at HAHC hospital, Guru Ravidas Marg, Room number -32, near JNK Bank.
10. When will I get the reports for these tests?
Answer: The turnaround time for Antigen test is 30 minutes and for RT-PCR and serology it is 24 hours.